In august 2013 the new sawline was put into operation as a part of the sawmilling modernization project in Tsiglomen unit.
Unique for Russia, the sawmilling complex united the latest technologies of the best global forestry equipment manufacturers.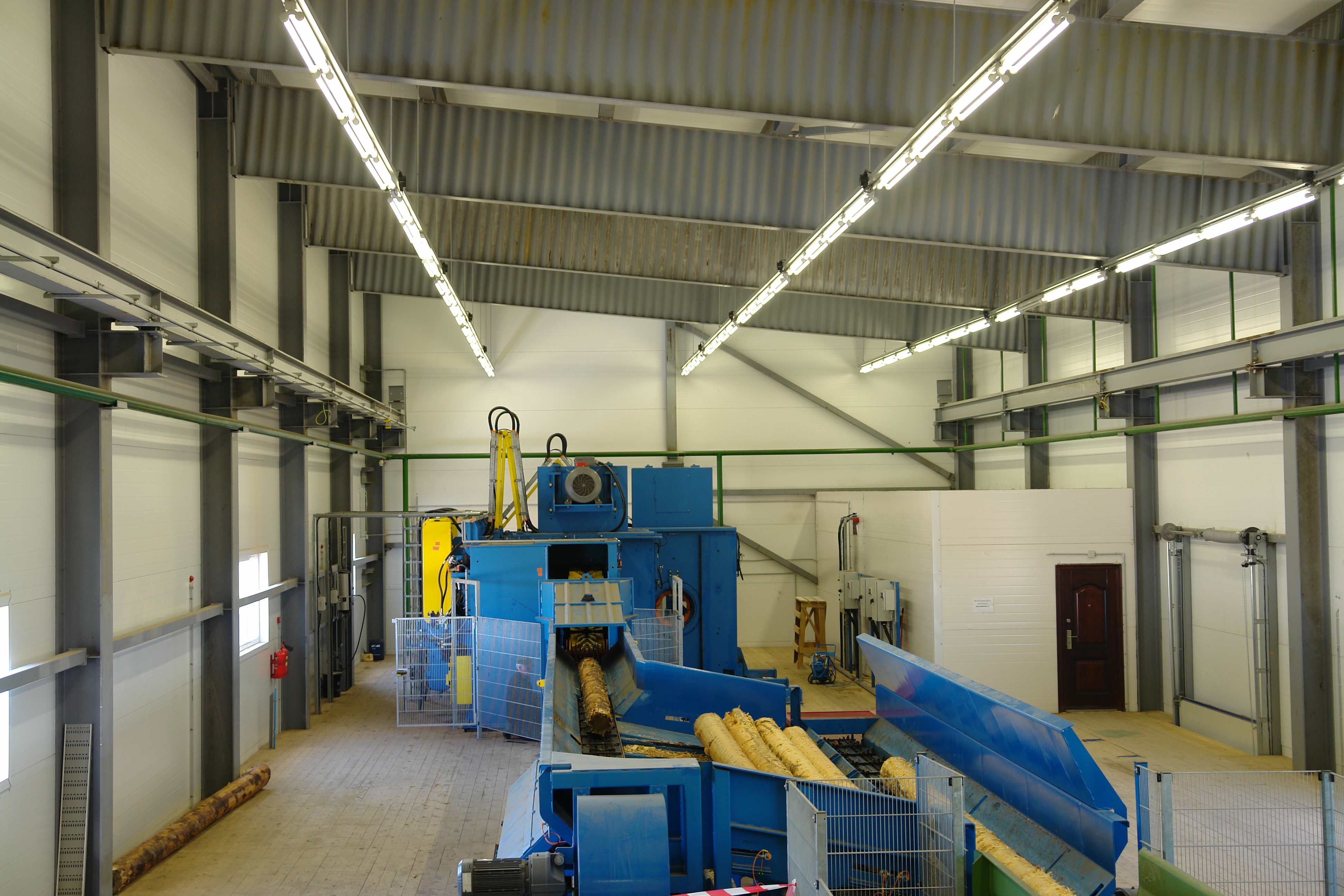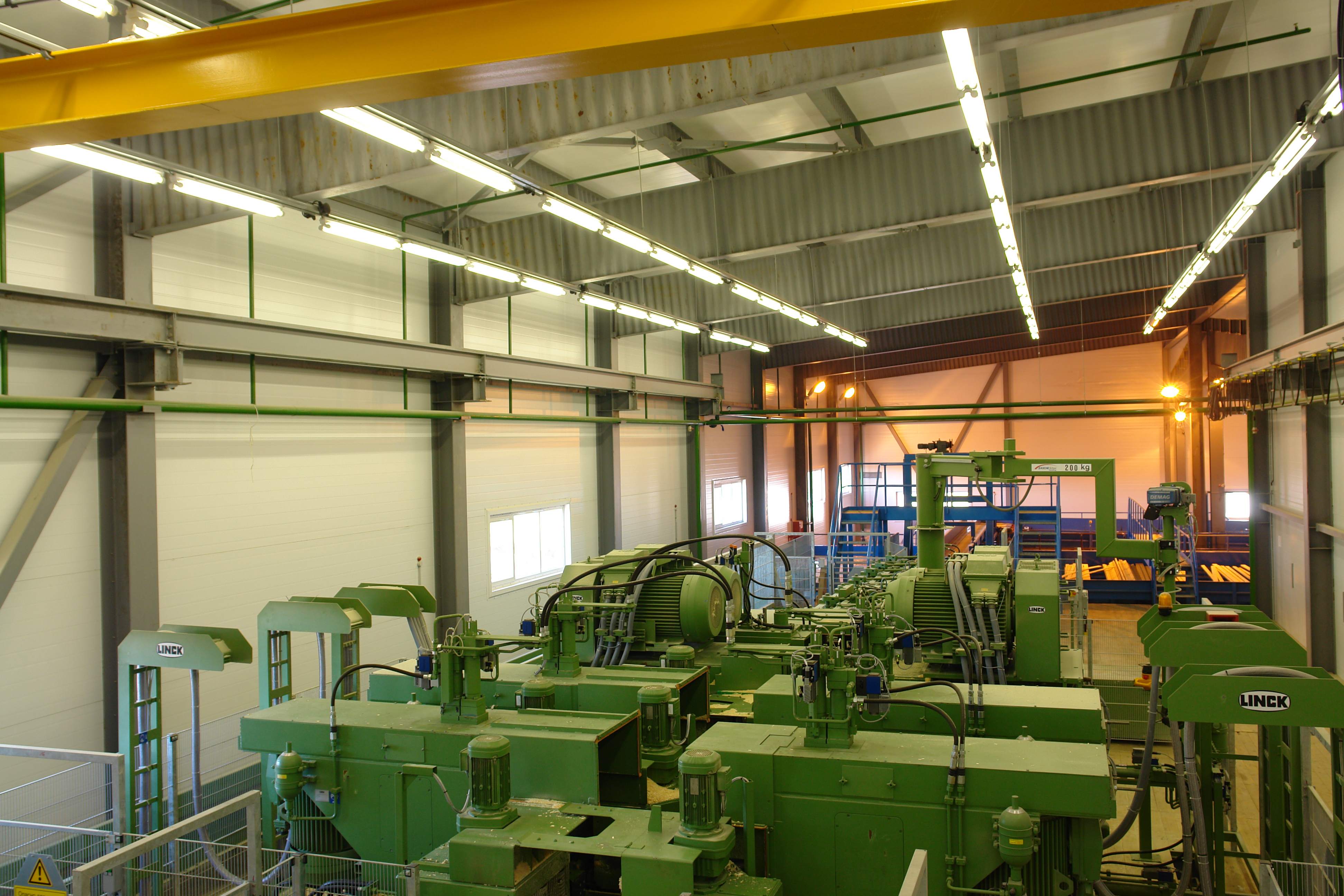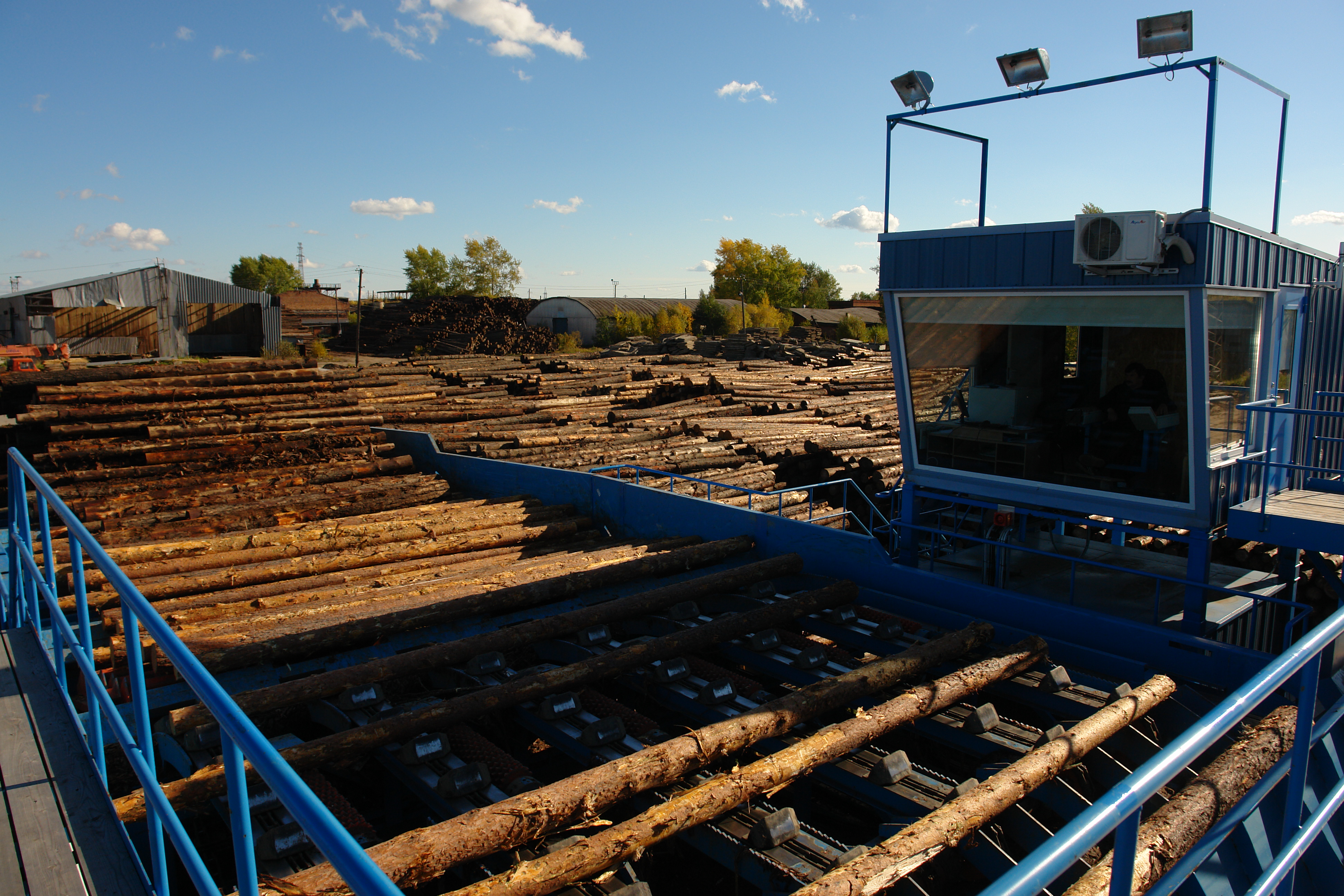 The 10 years experience of the wood saw line maintenance in Maimaksa unit was taken into consideration during the processes of designing and manufacturing.
Profiling line by «Linck Holzverarbeitungstechnik GmbH» (Germany) is the basis of the complex.
Besides, the equipment by «AS Hekotek» (Estonia), «Valon Kone Oy» (Finland) is applied, the tools preparation room is equipped with «Vollmer» machines (Germany).
The sawmill's building is made of steel constructions by «Alajarven Steely Oy» (Finland) and wall panels by JSC «Petropanel» (Russia).
The saw line consists of:
The log sorting line with 55 bins
Green sorting line by AS «Hekotek» (Estonia) with 16 vertical and 5 horizontal bins
Fire extinguishing pump station with tanks
Fire-fighting water supply, heat supply and storm drainage utility networks
Electrical substation
The designed capacity of the new saw line is over 600 000 m3 of logs per year.
The positive experience of the Sawmill 25 CHPP at Maimaksa unit maintenance posed a question on the practicability of building the similar object in Tsiglomen.
CHPP-2 has exactly the same tasks:
sawmilling wood waste utilization;
own electric and heat energy production;
reduction of harmful substances emission into the atmosphere as a result of heavy fuel and coal burning.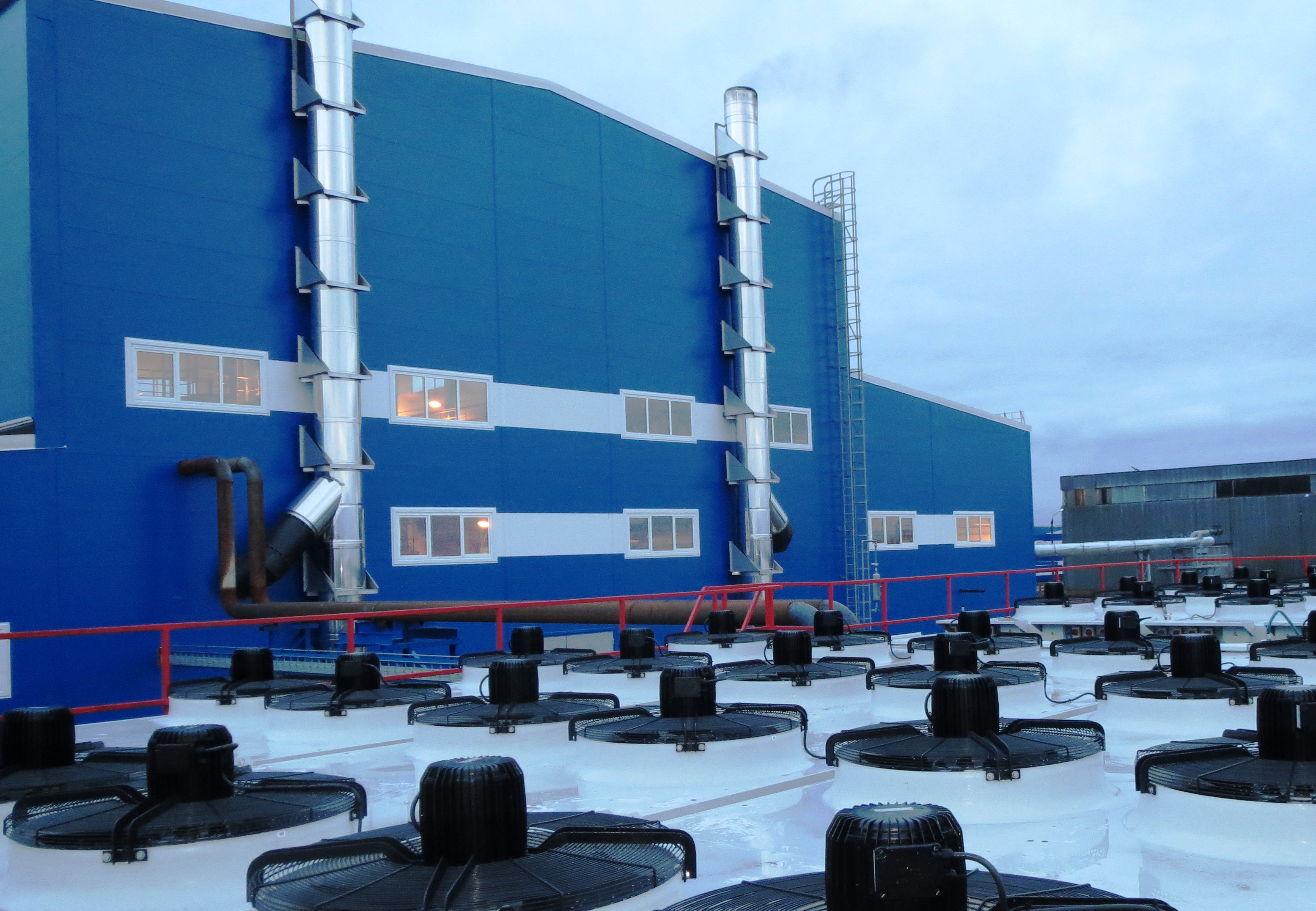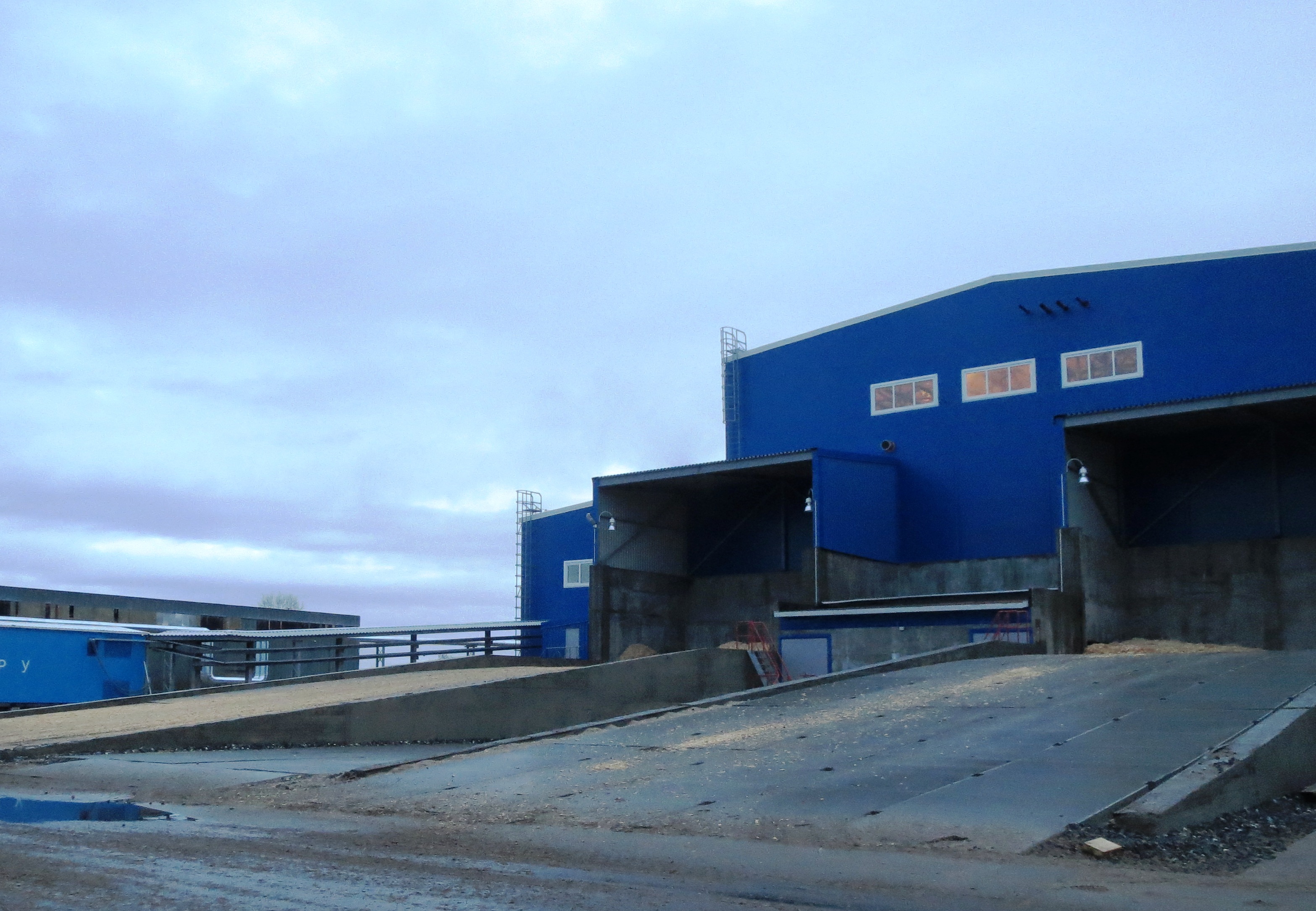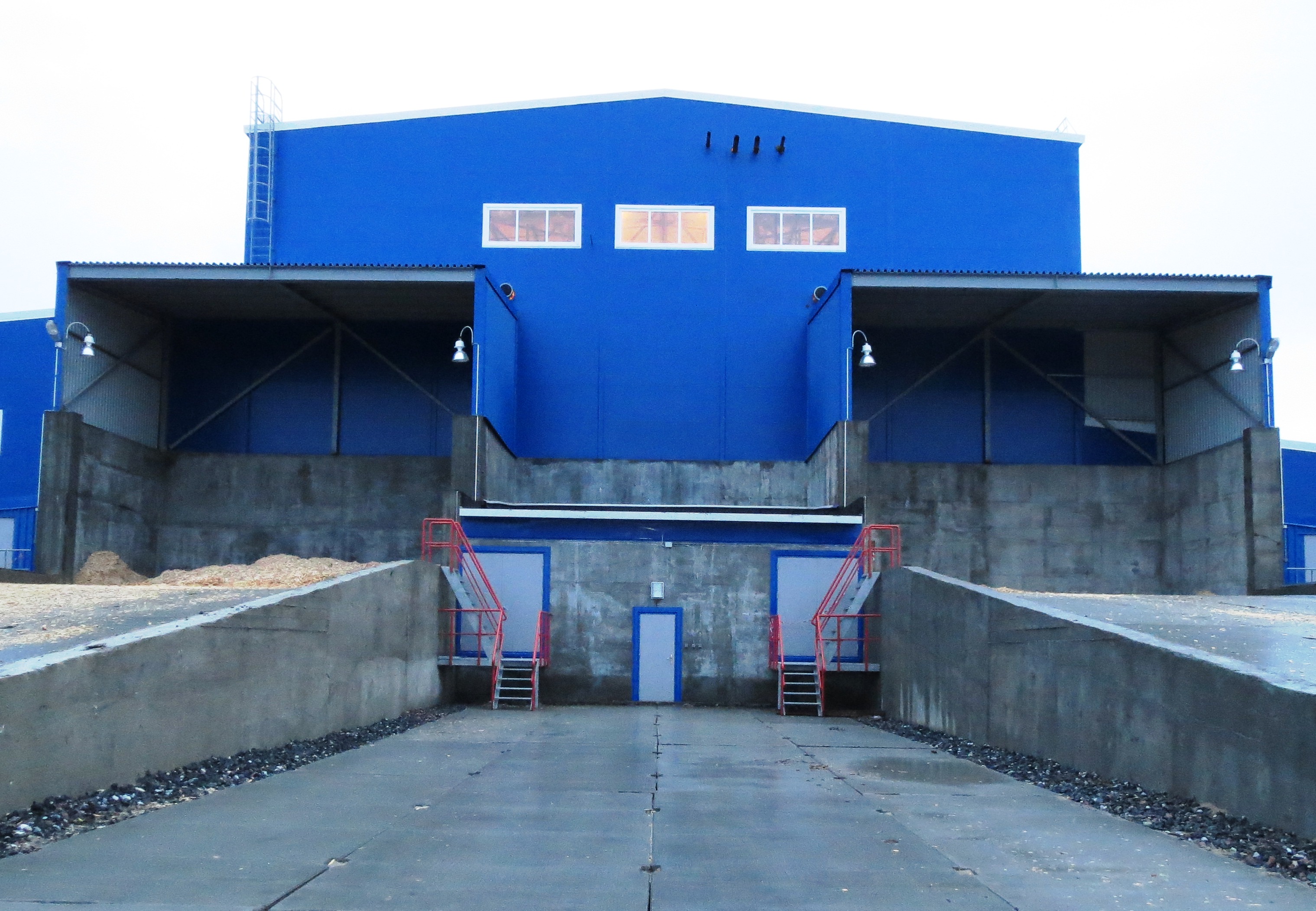 The HPP (heating power plant) boiler systems were launched in November 2013.
The turbine generator was put into operation in 2014. The heat energy, after going through turbine-generator, cover the requirements of drying capacities and the heat supply systems at the sawmill.
Damp bark supplied directly from the saw line is the main fuel for CHPP.
Relying on the experience, accumulated during the previous partnership, "POLYTECHNIK" company (Austria) was chosen as the chief equipment supplier. The working peculiarities of the equipment and specific climate conditions were taken into consideration and some additions and modifications were introduced in the construction during the projecting and building. At a result the total capacity of two boiler units is 19 MW, the capacity of turbine generator is 3.3 MW. This enables to supply Tsiglomen unit technological process with heat and electric power.
CHPP consists of the following basic elements:
damp bark burner with hydraulic grate;
air-delivery system, effluent gases removing and recycling system;
steam boilers with economizers, air-heaters;
water preparation and consumer heat supply systems equipment;
automation system provides functioning of all the CHPP processes: fuel supply, combustion mode, evaporation capacity regulation, ash removal system, safety system etc.;
steam turbine generator with automation and safety systems;
6 kW main switch device with own transformer substation
air cooler with auxiliary equipment.
The introduction of the project allowed:
to include bark in the company's fuel balance, to stop its dumping;
to improve the drying technological process quality;
to reduce heat energy costs;
to minimize electric power purchase costs;
to move the old boiler house out of service;
to substitute purchased electric energy generated by burning heavy fuel for electric energy generated by burning ecologically neutral fuel – wood waste.
Drying is a serious and important process that plays a crucial role in the wood processing, and demands qualitative production equipment as well as modern automatic control system enabling to follow the drying process in all its stages. That is why the wood drying equipment produced by the WSValutec company was chosen for Tsiglomen unit modernization. WSValutec is a proved and reliable supplier of kilns and automatic control systems.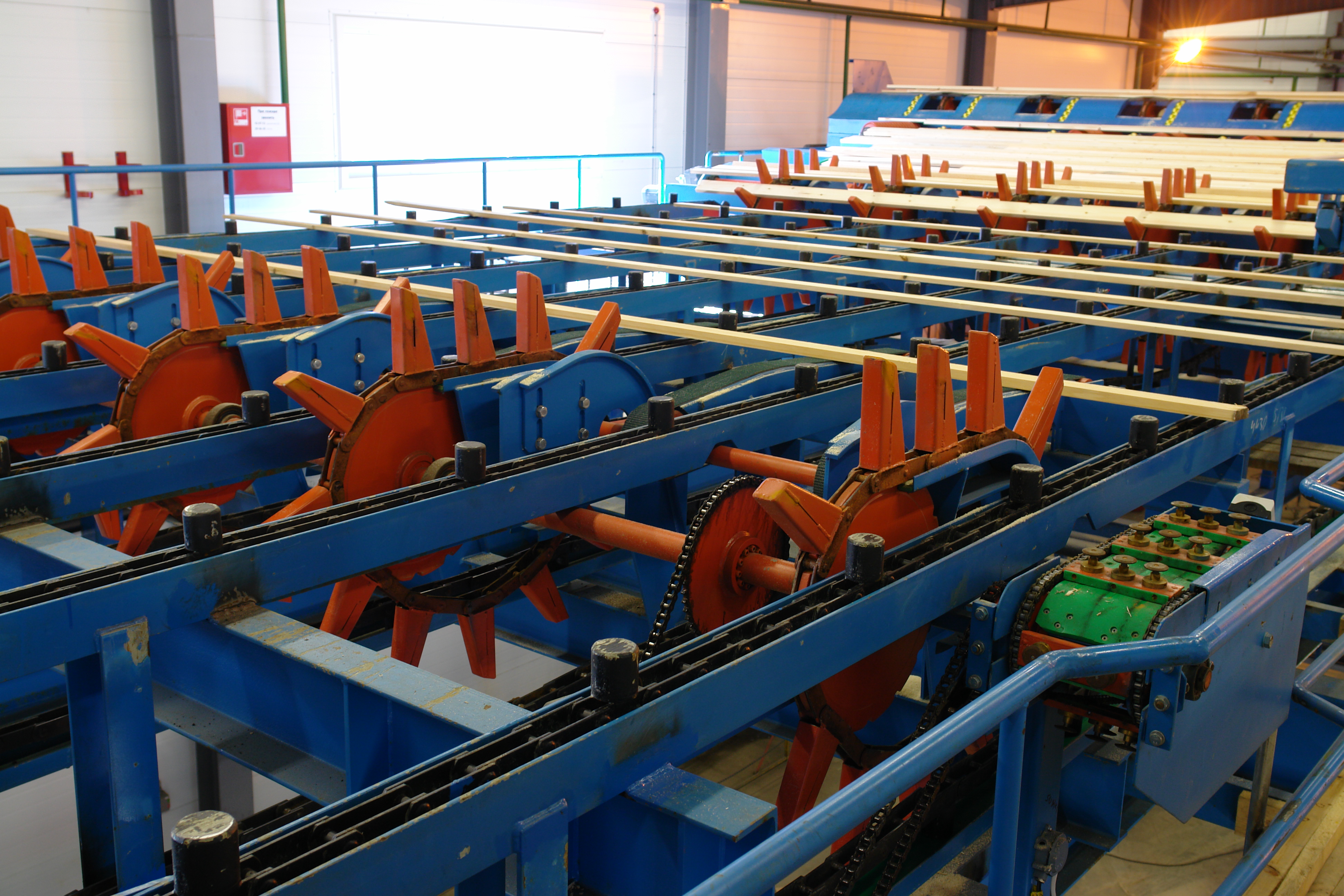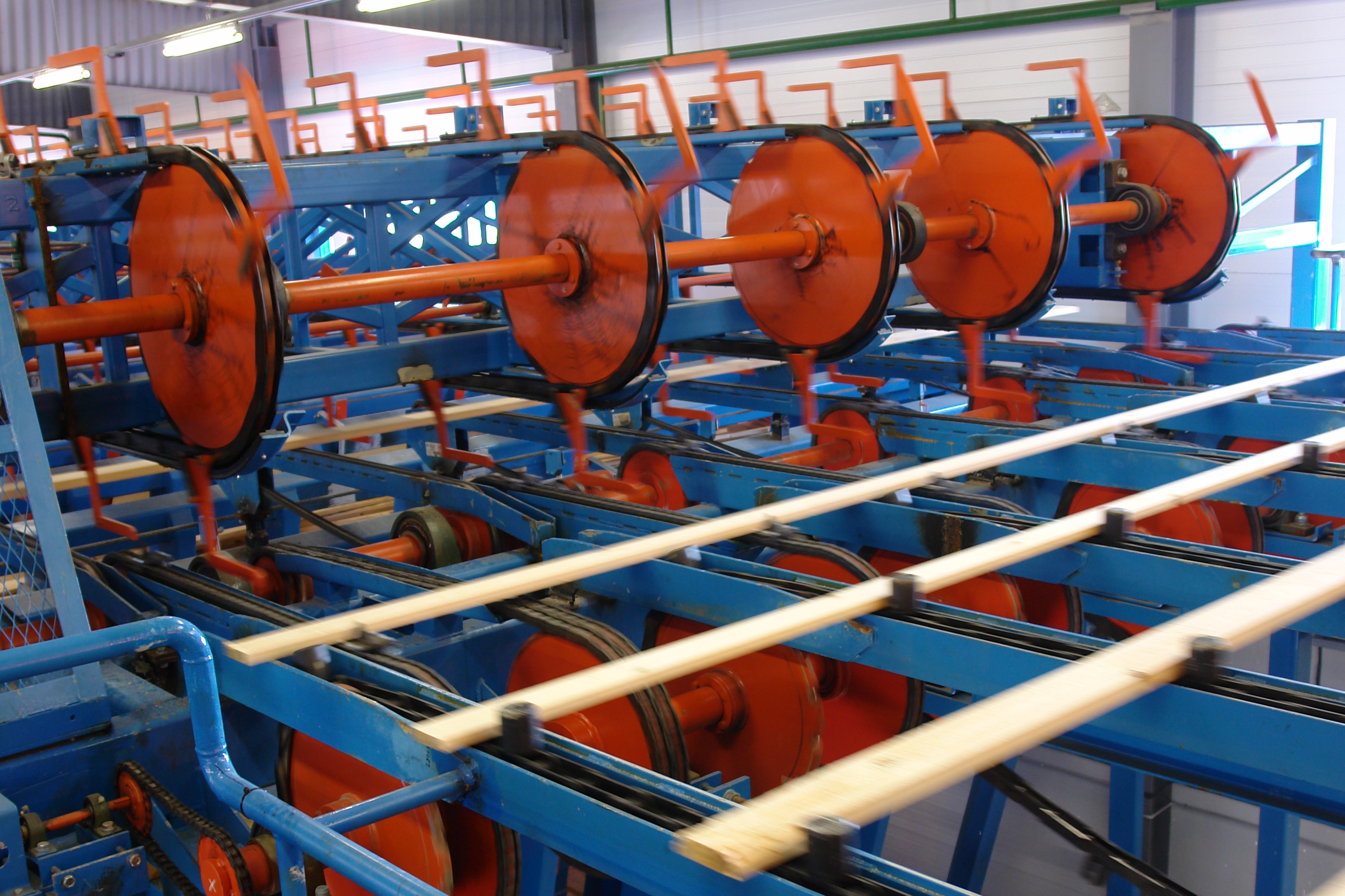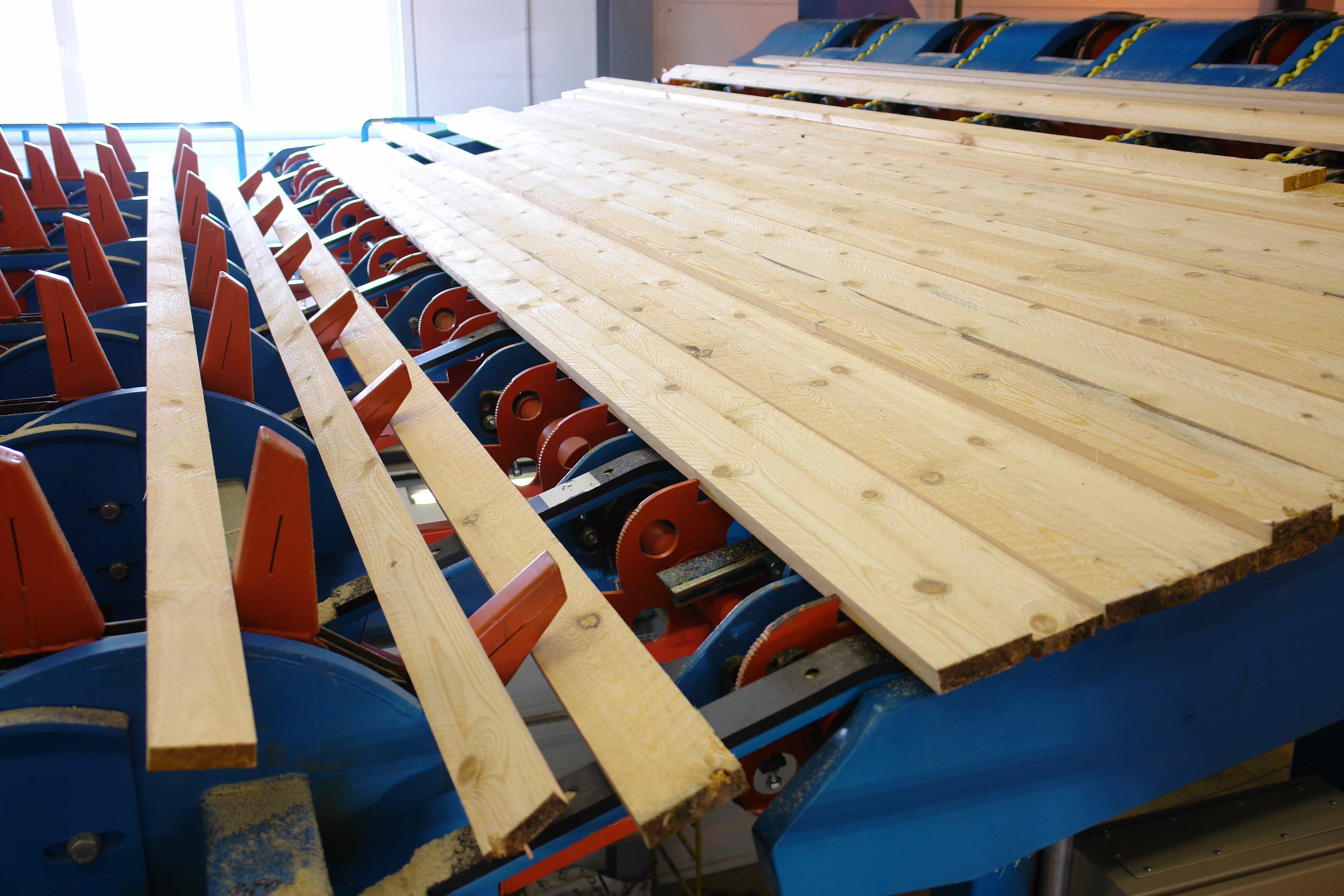 The kilns battery at Tsiglomen unit consists of:
10 compartment kilns (for midsection and heavy section timber drying);
5 tunnels (for midsection and sideboard timber drying).
The drying complex capacity is up to 320 000 cubic meters of timber per year.
All the kilns are equipped with Valmatics automatic control system, Valusim modern modelling programme, that enables to choose the optimum performance for drying of each timber section quickly and effectively, providing a high quality drying with minimum energy consumption.
Due to the increase in production in September 2020, two tunnels were launched to dry lumber from «Valutec».
Nowadays wood pellets provide an environmentally friendly biofuel produced by wood-waste processing.  Extruded pellets provide heating value that can be compared to that of coal. Biofuel is relatively inexpensive both for industrial and residential boilers. Being 100% ecologically clean wood pellets prevail over conventional fuels.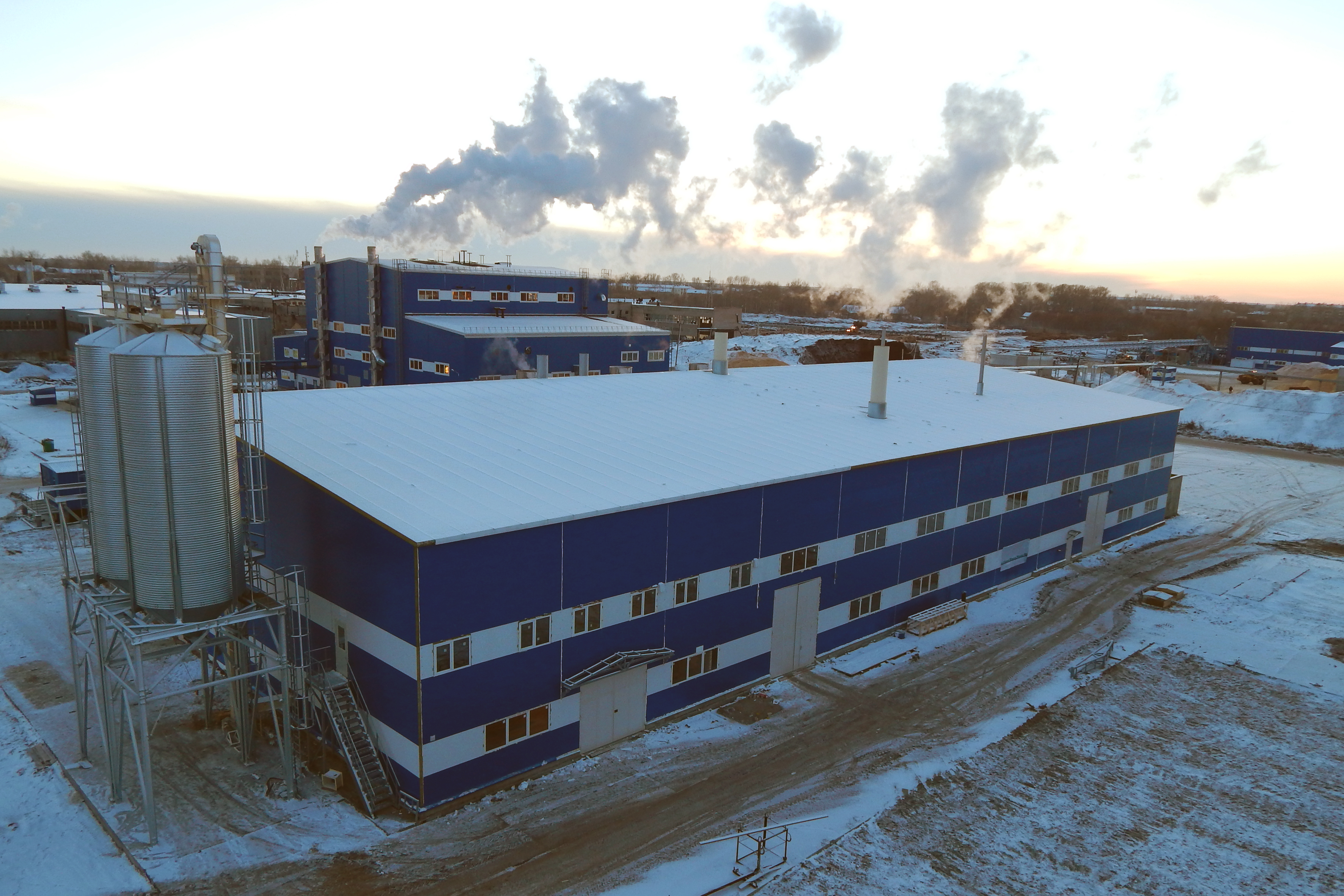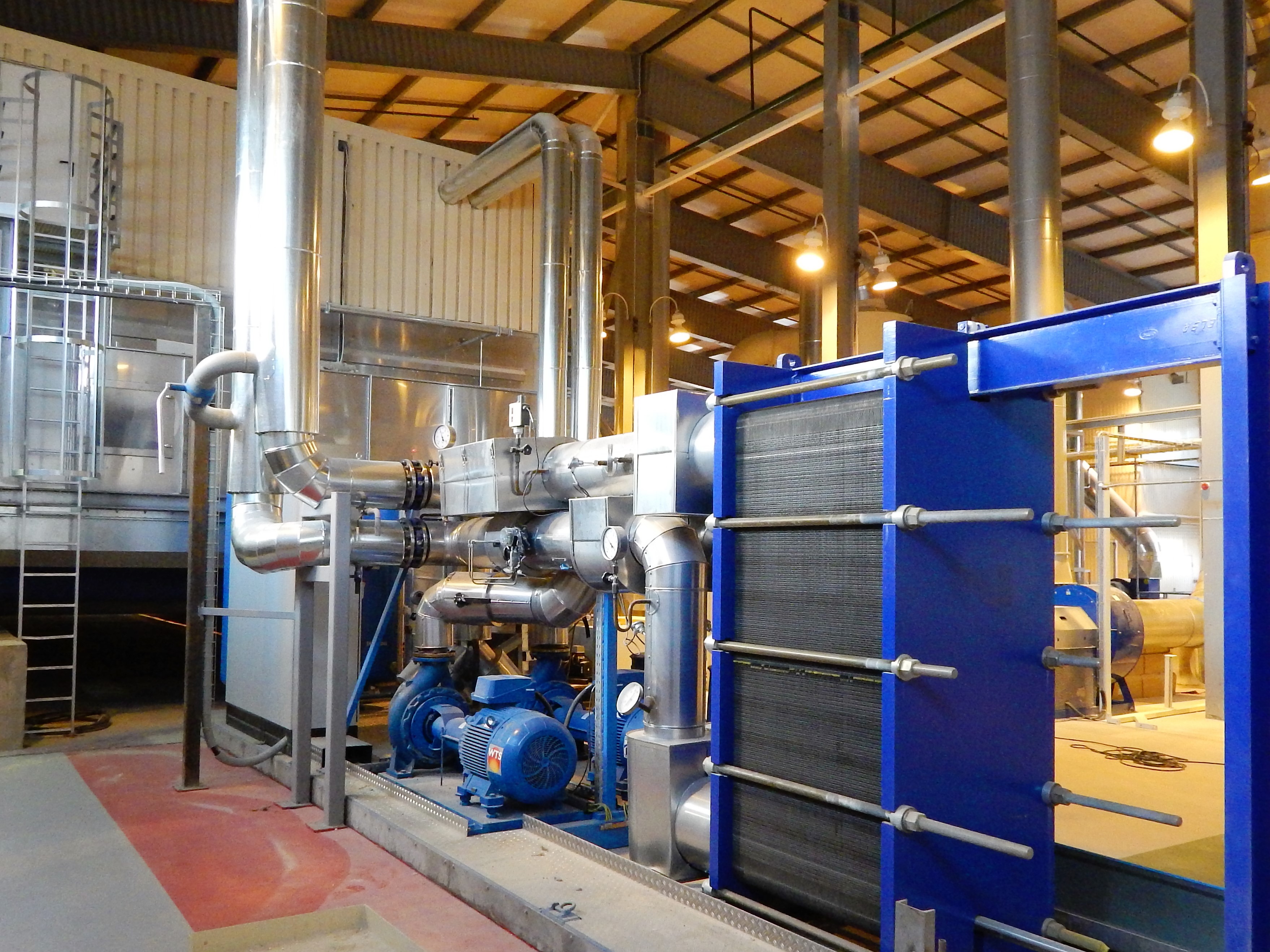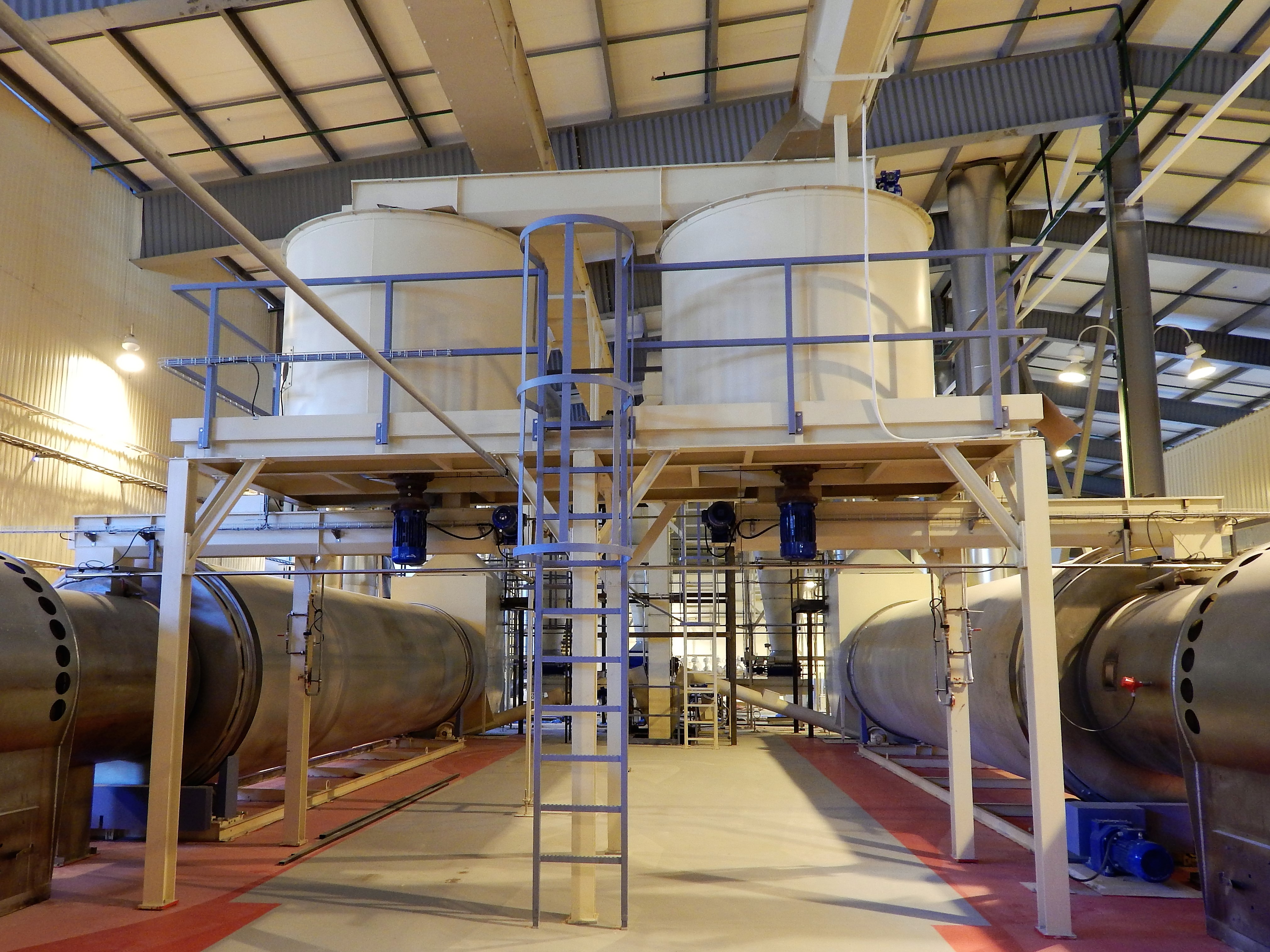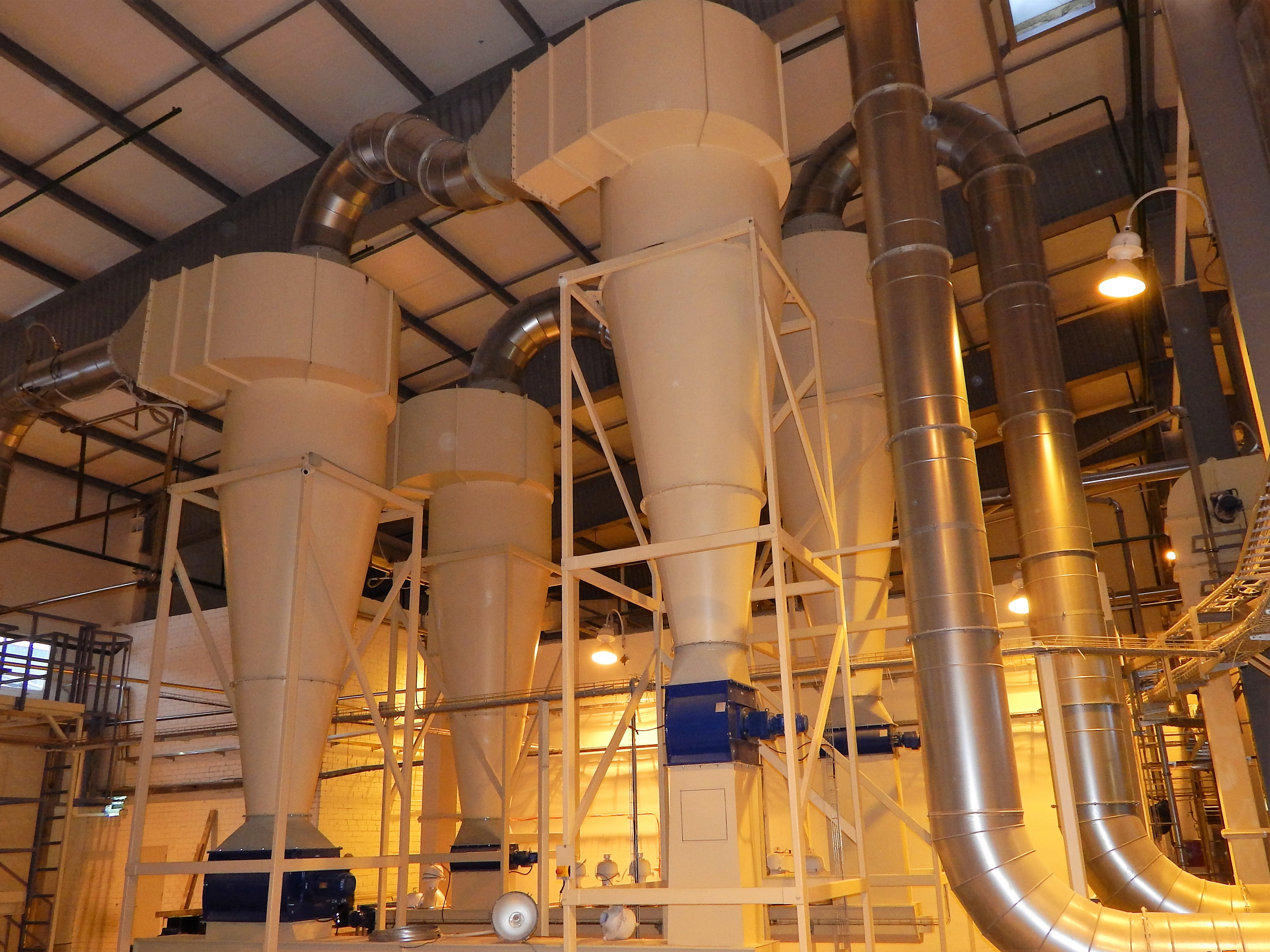 Following advantages can be pointed out:
Pellets' heating value is twice or thrice higher than that of firewood, bark or wood chips. The point is high dryness of the pellets because moisture is only 7-8 % whereas ordinary wood is 30-55 % moist. Wood pellets also have 1,5 time more density than ordinary wood.
Pellets heating value is similar to that of coal. However, providing equal amount of heat, wood pellets emit 20-40 times less carbon dioxide and leave 40 times less ash. (Ash content – 0,5 – 1%).
Unlike highly flammable hydrocarbon fuels (oil and gas) which also have unpleasant smell and being misused pollute the environment, wood pellets being quite dense, dust- and spore-free tend to be less flammable and thus ensure safety. Apart from that pellets burn almost without smell, sparks, smoke or smut.
Wood wastes recycling, relatively low price, convenient storage, hypoallergenic, high heating value, biological cleanliness make this biofuel the most efficient and economically viable.
Using pellets allows boilers to be operated on automatically that is why wood pellets nowadays are widely spread both with large industrial boilers and private residences.
Modernization of the sawmill in Tsiglomen district resulted in constructing a new wood pellet production department. Total bulk of processed wood increased to 500 thousand cubic meters per year. CHPP running on wood wastes was put into operation in 2014.
This allowed to stop using sawdust for heat production. Ecologically clean fuel could be obtained instead.
Trial run of wood pellet plant was carried out in January 2015 and in April 2015 the plant was put into operation. The plant is equipped with "Munch" and "Comerc" machinery. The plant is able to run full capacity of 60 000 tons of wood pellets per year.
Automatic system covers all parameters and settings of main and additional gears and provides automatic operation of all technological processes. Wood pellet production runs non-stop.
Launching of a pellet plant in Tsiglomen district allows to increase total capacity up to 120 thousand tons per year.
Quality of the pellets produced meets the required international standards and thus enables the product to be imported to European countries.
Key figures of heating tests
| | | |
| --- | --- | --- |
| Value | Unit of measurement | Key figures |
| Moisture | % | 5,53 |
| Ash | % | 0,35 |
| Heat | Kcal/kg | 4536 – 4860 |
| Hydrogen | % | 6 |
| Equivalent | – | 0,61 |
Launching of project allowed:
To recycle all the sawdust coming from sawmilling;
To obtain ecologically clean fuel from wood wastes;
To improve environmental situation in Tsiglomen district;
Together with CHPP made the production process completely waste-free.