In the course of the enterprise's activities (including debarking, cutting, and sawn timber production) a significant amount of wood waste is generated, which must be disposed of with the least cost and minimal harm to the environment.
To this end, it was decided to build on the site – 3 heat and power facilities (Hot water boiler) for burning wood waste, providing the optimal parameters of emissions into the atmosphere.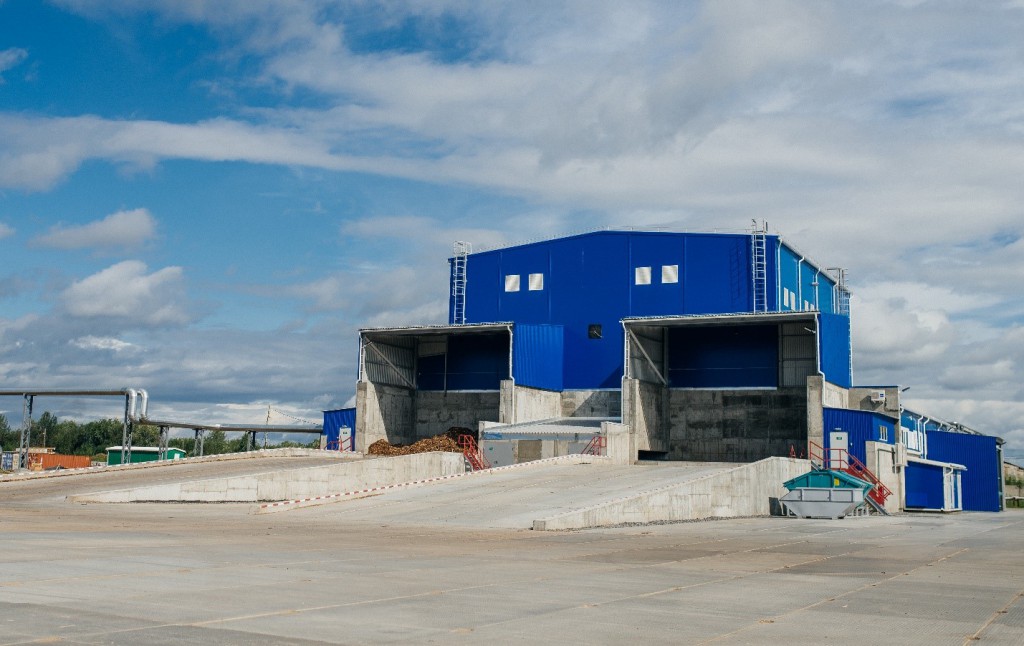 In May 2017, boiler rooms were launched.
Water heated by flue gases from boiler plants is supplied to heat exchangers in which, by means of convective heat exchange, the secondary circuit water is heated, which meets the needs of drying capacities and heat supply systems of the plant's workshops.
The main fuel for the boiler house is wet bark coming directly from the sawmill.
POLYTECHNIK (Austria) was chosen as the supplier of the main equipment. When designing and building, the operating experience of equipment of CHPP-1 and CHPP-2 was taken into account, and a number of changes were made. To ensure the technological process of the site – 3 thermal energy, two identical installations for the incineration of wood waste with a capacity of 8 MW each are installed in the water-heating boiler house.